Ed and I came up with the concept for The Wandering Kitchen in May this year and since then we have talked of little else, we have imagined for months about how it will look, what it will be like and what we want people to get from it. Imagining is one thing and then actually doing is another. All our months of talking, planning and building finally came together last Friday night in the little Oxfordshire village of Ewelme.
We didn't really have time to be nervous as we were working like maniacs until the last second to get everything ready for the evening, but as the customers walked in I just hoped that they would understand what we are aiming to achieve with The Wandering Kitchen: Top quality homemade food made by passionate and creative chefs, supporting local businesses by using local produce, bringing the community together to enjoy food together, great customer service and a majestic atmosphere.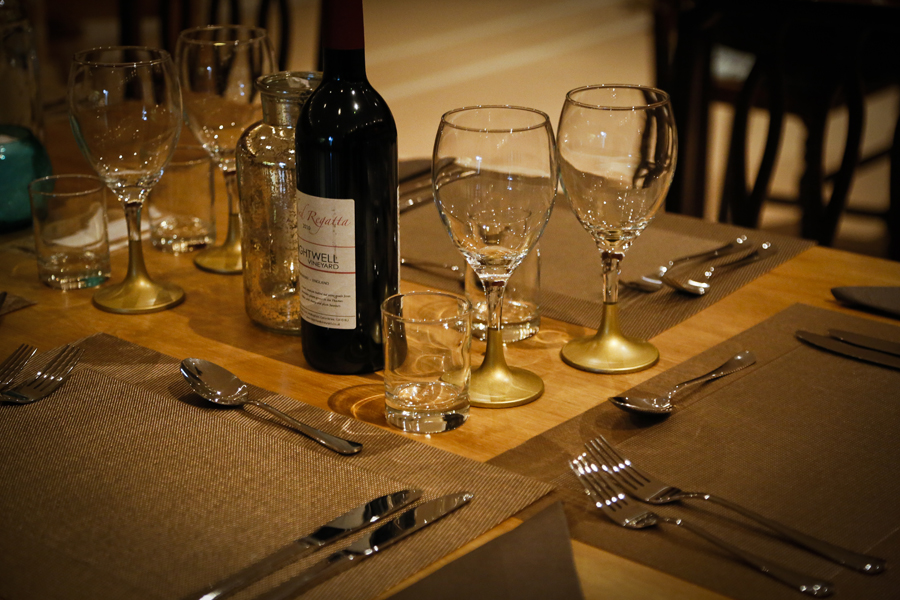 And I think we just about pulled it off, actually to be honest I was blown away by the response of our customers. To begin with the atmosphere was lovely and relaxed, people were enjoying themselves and the local Oxfordshire wine from Brightwell Vineyard was going down a treat. My playlist for the evening was setting the mood well, which I was very pleased about as I do have a personal preference for loud rock 'n' roll, but I managed to put this aside and create something a little more ambient! You can check it out on Spotify if you'd like.
Then the food came out the kitchen the feedback just kept getting better: "Great job on the food, it was amazing", "Food was delicious", "Yum, yum, yum, food was lovely, very high standard." I have known for a long time that Ed is an excellent chef (and I am not just saying this to sell you tickets). The first time he cooked for me I was blown away, I had never eaten anything of such a high standard in all my life. So I was just so proud that now it's not only me who knows this. I also need to give a massive shout out to Mark our other chef for his hard work, passion and calmness under pressure. A culinary dream team in the making!
All in all the evening was amazing and went better than I could ever have imagined and what was really the icing on the sticky almond cake was getting our first review from Andy at Food of the Ox:
"I have to say this was one of the best experiences I have enjoyed in my time as food blogger. When you combine a brand, a setting and great food coupled with great service into a package and it comes together with such prolific force it's hard to beat. Not only is this serving as a great place for food lovers like me to go, but it's acting as a vehicle to bring the community back together. I witnessed the village of Ewelme come together and share food, wine and laughter in their own village hall." Read the full review on the Food of the Ox website.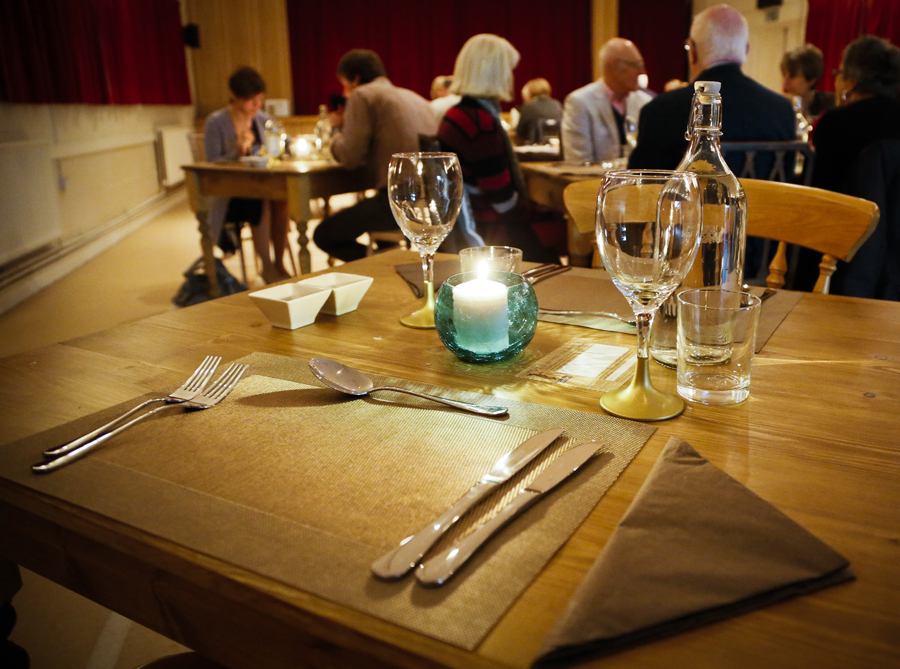 Getting this review confirmed for Ed and I that people are getting our concept and what we are all about and liking it and this has massively spurred us on. Thank you to everyone that made the evening really special, our wonderful staff, our fabulous supportive friends and family and the fantastic customers who came along and tried our food for the first time!
We are popping up one more time before Christmas in Tetsworth near Thame on the 6th December. It is set to be a really fun night and we plan to get a little more festive! It is £40 per person including a bottle of wine between two. We have a few tables left if you would like to come along, you can make a booking on the bookings page.

Credits:
Photos of restaurant courtesy of Shannon Robinson of SLR Photography
Photo of the lamb shank courtesy of Andy at Food of the Ox