Our first Supper Club in Ewelme is only a month away, so we are planning, planning, planning to get it ready and set for people to enjoy.
The aim with our Supper Clubs is to bring a full restaurant experience to each village hall that we visit. Transforming it completely from village hall to The Wandering Kitchen. This means that not only are we heavily focussed on the food that we serve but the whole experience of the event.
We have been thinking about the decoration for a long time and in the last week our visions have been becoming a reality. We have invested in a marquee, lights, decorations and some amazing tables and chairs. I will write another blog about our fabulous tables from Alcove, as they are worth a blog of their own.
We wanted to share this little sneak peak of what our Supper Clubs will look like with you.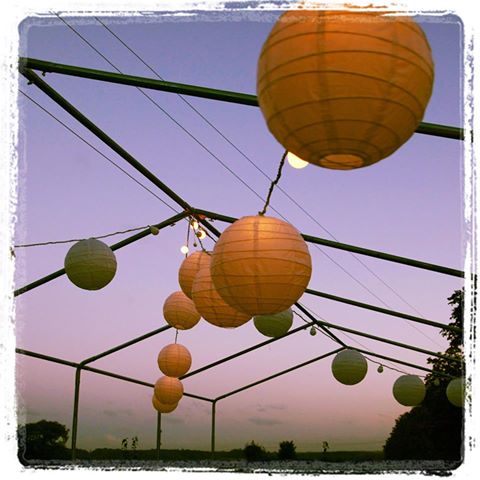 As I hope that you can see our Supper Clubs will offer a beautiful visual experience, good home cooked food with an elegant twist (see the menu here) and a majestic atmosphere to bring people together. Something a little bit unique for the villages that we are visiting.
Our first two Supper Clubs have been booked in Ewelme near Wallingford and Tetsworth near Thame on the following dates:
Friday 22nd November: Ewelme
Friday 6th December: Tetsworth
To find out more, visit the Find us page or to make a booking, please visit the bookings page.
We can't wait to share the evening with you,